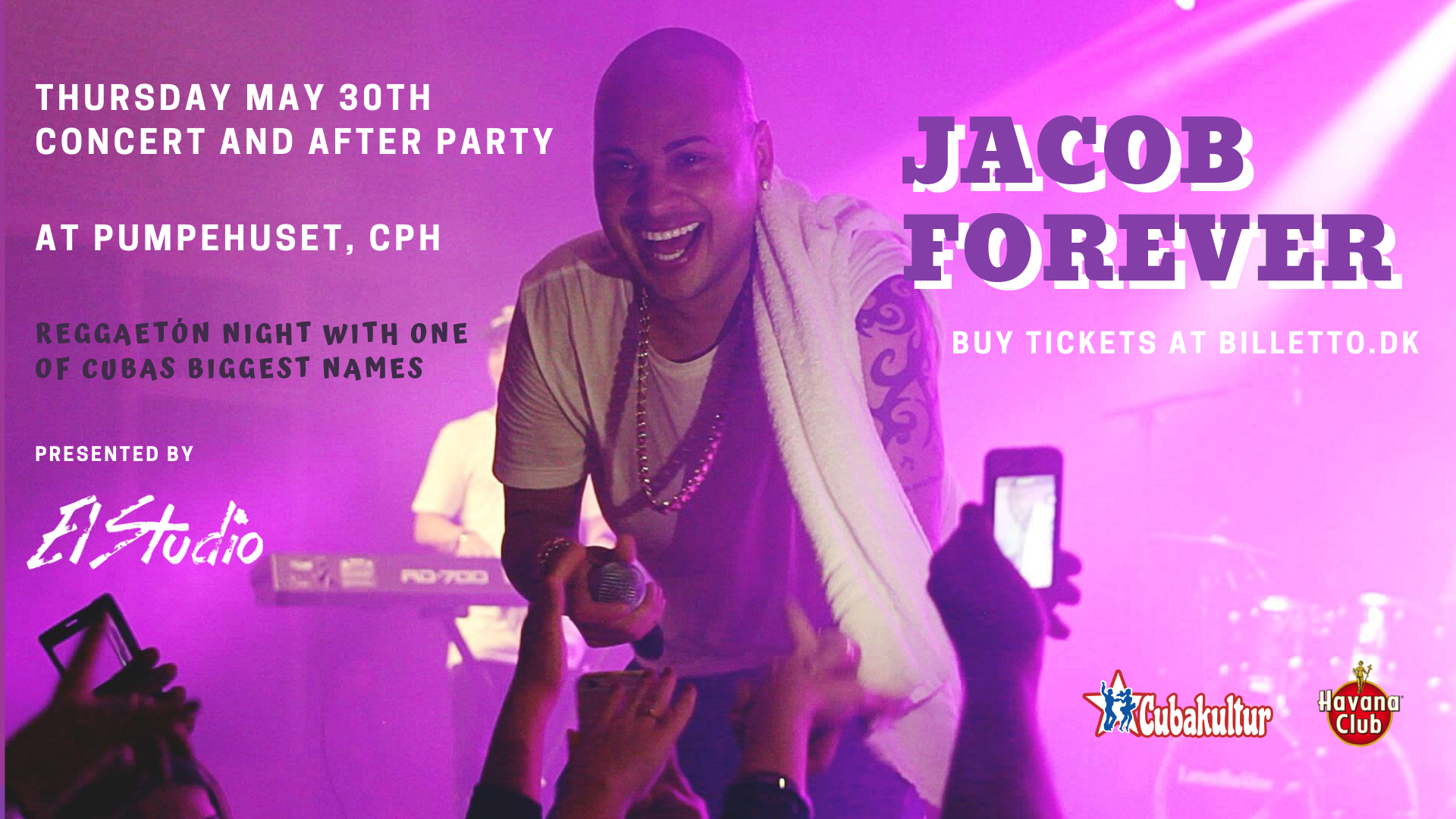 JACOB FOREVER

🔥🔥 Reggaetón Night with a BIG STAR from Cuba 🔥🔥

Let the party begin, when Jacob Forever will be visiting Denmark. The concert will take place in Pumpehuset, in central Copenhagen, on the 30th of May (on Kristihimmelfart). 

Jacob Forever is a Cuban performer, who ventures into a variety of musical genres, including reggaetón, ballad and the fusion of urban music, is one of the greatest exponents of a movement where his name is synonymous with excellence. He has been nominated for "Best Urban Fusion/Performance" at the Latin Grammy Awards. 

Some of his biggest hits are "Hasta Que Se Seque el Malecón" and "Quiéreme ft. Farruko", with up to 85 mio. views on YouTube❗️Check it out here: https://bit.ly/2vjh8YD

CONCERT INFO

★Doors open: 20:00
★Warm up Chango King and dancers 21:30-21:40
★Concert start: 22:00
★Afterparty (Reggaetón and Latin Music): 24:00-02:00

*Notice there will be taken pictures/video by the organizers for promotion on social media.
🐤EARLY BIRD tickets: get your ticket before the 3rd of March and save 70 DKK

BUY TICKETS FOR JACOB FOREVER HERE

💥The concert is organized by Cubakultur.dk and ElStudio.dk 

Do you like Reggaetón and Cuban music, have a look at www.elstudio.dkand www.cubakultur.dk

DO NOT MISS OUT❗️

Jacob Forever in Copenhagen🔥🔥🔥🔥🔥🔥🔥💯🇨🇺
Pumpehuset, central Copenhagen Event