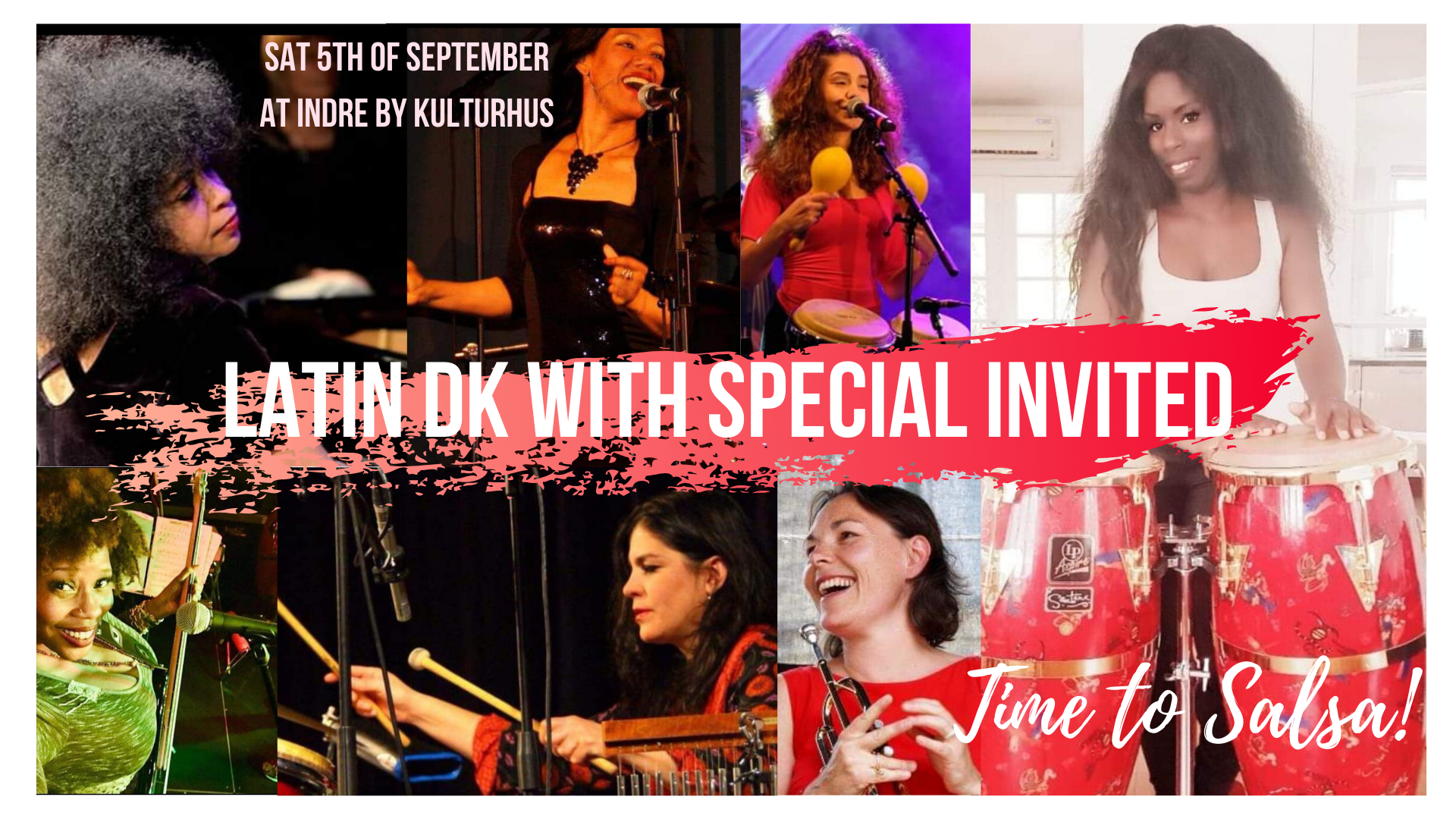 OBS: NEW DATE due to COVID-19
Save the day 6th of March 2021

LATIN DK with special invited. Diversity on the dancefloor

This is gonna be an amazing evening with some of the best Cuban female musicians from all over Europe ✨ 

The concert will take place at Indre By Kulturhus.

More info about the complet event, will come soon.....

Fiestaaa.. 
Indre By Kulturhus Event