School events
We can offer a tailor-made course where students are given the opportunity to use the body physically in the learning process. They will get an understanding of their own body and learn how to express their feelings and opinions in a non-verbal manner with the help of the body.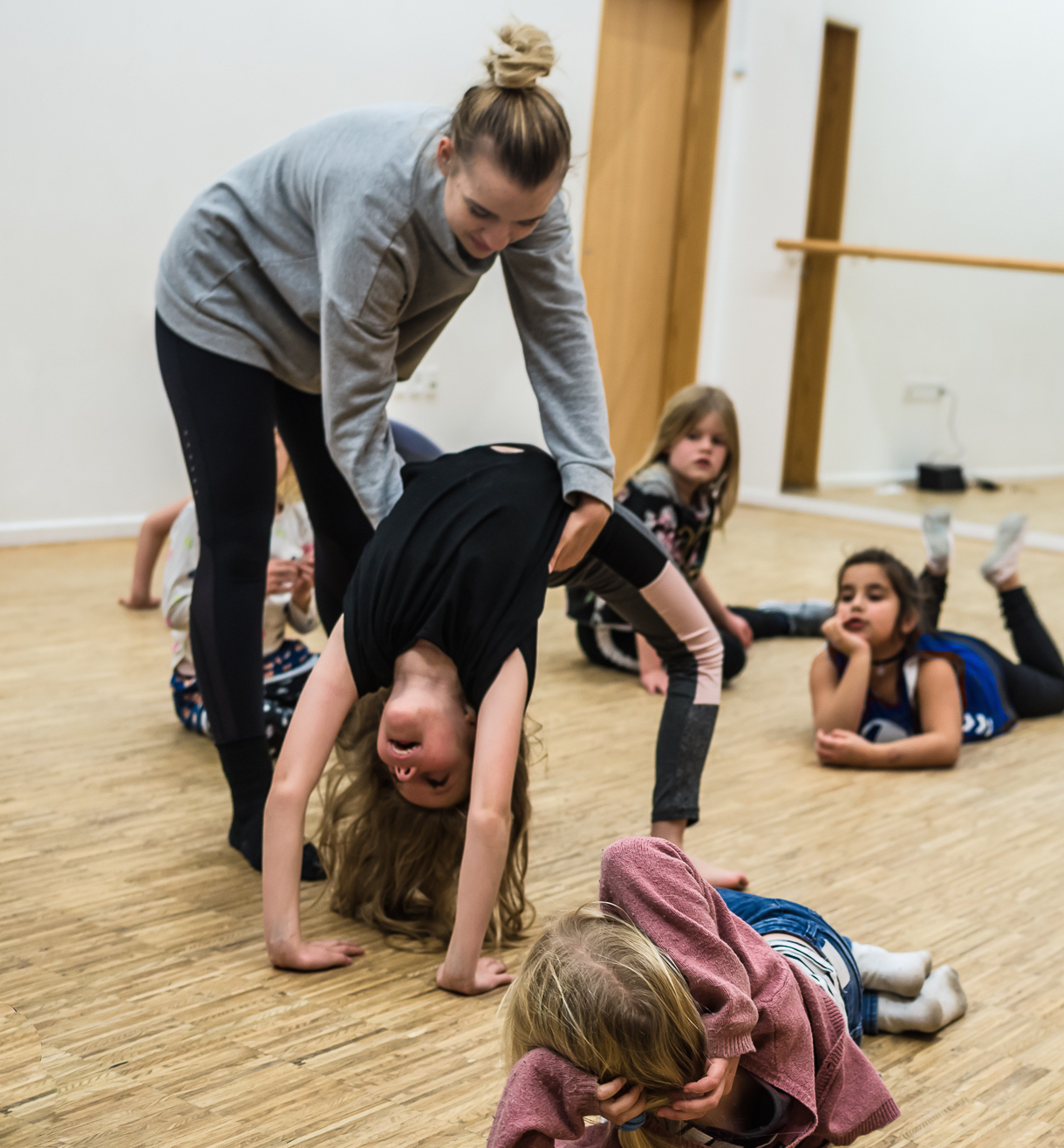 Gym class with dance
Through dance, children have the opportunity to move in a fun and non-competitive manner. We have experience in dance lessons for children and teens, and in the course of a gym class, we can come out and teach students in a specific dance form. We will make sure to give the students a good experience, especially focused on children's creativity and motor skills.
Other classes combined with dance
Dance can be used in school with other subjects. Through dance, students can enhance their body awareness and motor skills, which at the same time strengthens their literacy learning. We can help you combine dance with another class, for example, if you have a week of focusing on internationalization or cultural meetings, we can make a course for you where kids can try dance styles from all corners of the world, such as Salsa, Bollywood or Breakdance.
BOOKING
We only book for whole hours. You can book from early in the day till evening. See prices here. 
Be aware, that there can go a half day before you get an answer to your request. If it is urgent, please call us.
When you book us you will receive an email together with a link, where you have to click and pay, the latest 8 days, after you receive the email. After payment is completed, you will receive a receipt to your email. When you receive the receipt, the booking is binding for both parties.
** Our cancellation policy is that the booking is binding on both parties after confirmation. If cancelled no later than two weeks before, half of the amount will be refunded. If cancelled later, the money is not refunded **
Indicative rates
A lesson (60 min) where one of our dance instructors comes out and teaches your students costs 1200 DKK. If there is a larger class of 60-90 students, it costs 1600 DKK. While a class of 90-150 students costs 2000 DKK for a lesson.
If you want a special offer or a longer lesson, we can find a price specifically designed for you.